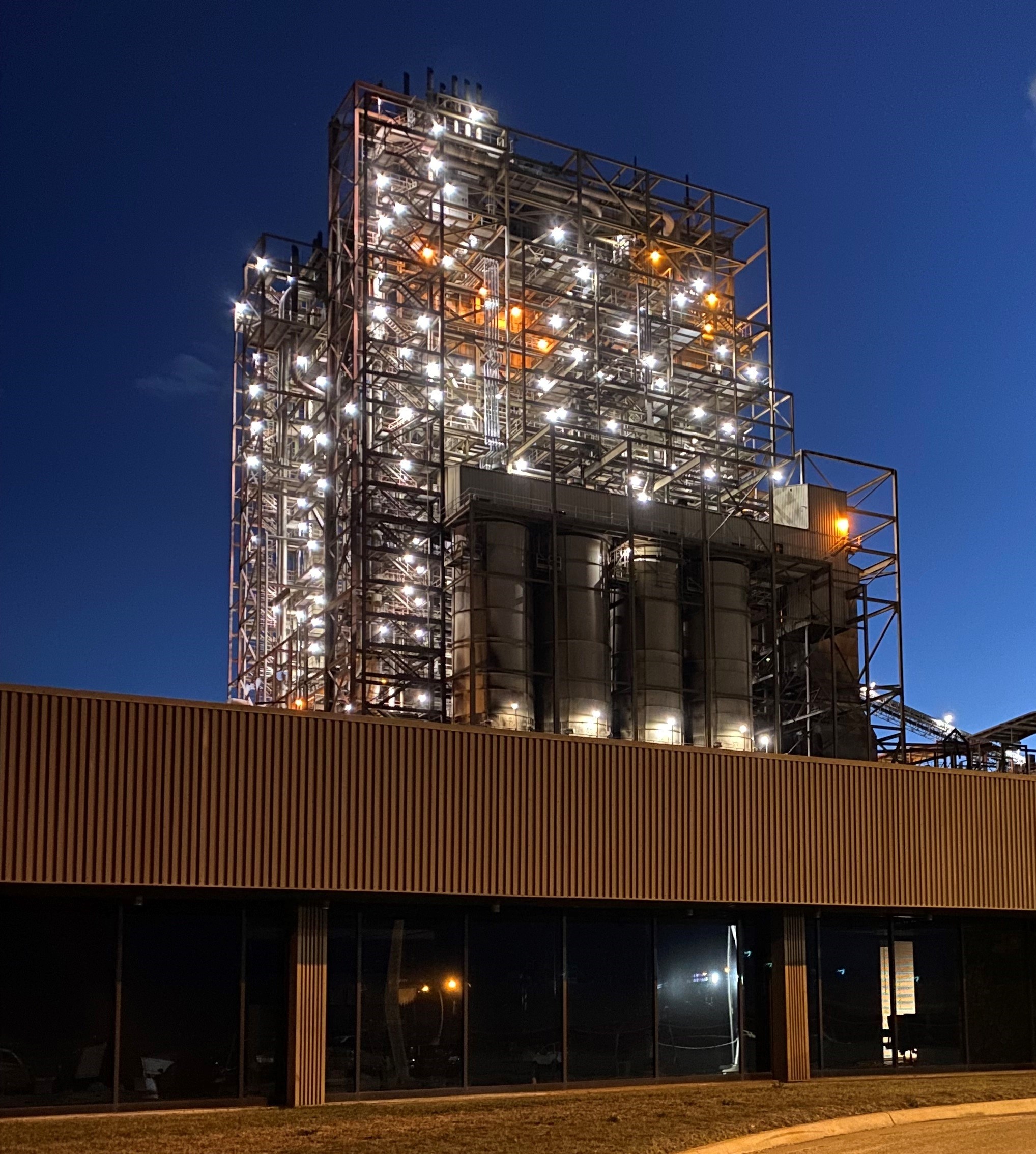 San Miguel Electric Cooperative, Inc.'s Spring Outage Ensures Reliability and Safety at its South Texas Power Plant
CHRISTINE, Texas [May 17, 2023] – Coal-fired power plants play a critical role in providing electricity to millions of Texans, but they require routine maintenance to ensure their continued reliability and safety. As part of this maintenance, coal-fired power plants in Texas conduct twice-yearly planned outages, during which time critical repairs and upgrades are performed. San Miguel Electric Cooperative, Inc.'s (SMEC) South Texas coal-fired power plant is no different.
San Miguel conducted its Spring outage from March 1 to May 7 to prepare the plant for the hot summer months; in the fall, it will run a smaller outage to prepare the plant for the colder winter months. Planned outages are an essential component of the power generation process, as they allow power plants to perform necessary maintenance on equipment, such as boilers and turbines, which can wear down over time.
"The outages are a necessary and proactive step to ensure the continued reliability and safety of our operations, while maintaining the stability of the electric grid and minimizing the impact on our customers," said Craig Courter, general manager & CEO of SMEC.
The jobs that are performed during outages take years of planning, including the manufacturing of specialized equipment. Once the outage begins, all that's left is to methodically perform the necessary work.
For its Spring outage, San Miguel hired more than 300 contractors, most of whom are specialists on specific pieces of equipment or processes, and who are brought in from across the country and the world, including from Australia and Germany. Experts include mechanics, tube welders, millwrights, engineers, metallurgists, scaffold builders, painters, insulators and inspectors.
By conducting these outages, power plants can prevent unexpected failures and downtime that can cause significant disruptions to the electric grid and, ultimately, the customers they serve. All outages are planned in concert with the Electric Reliability Council of Texas (ERCOT), which manages the flow of electric power to more than 26 million Texas customers – representing about 90 percent of the state's electric load.
Not only are outages beneficial for SMEC employees, the community and the state's energy grid, they also bring in additional revenue for the surrounding area, including restaurants, laundromats and hotels in Atascosa County due to the contractors that are hired. "As we look to the future of energy generation in Texas, coal-fired power plants will continue to play an important role in providing reliable, affordable and sustainable power," said Courter. "By conducting regularly planned outages, power plants can help to ensure that they are able to operate safely and efficiently for years to come."
Since 1982, San Miguel has been powering the lives of hundreds of thousands of South Texans by supplying electricity to nine member electric cooperatives across 47 Texas counties.
# # #
About San Miguel Electric Cooperative, Inc.
San Miguel Electric Cooperative, Inc. is a member-owned mining and power generation cooperativethat serves the people of Texas' rural communities, working and living in partnership with its members. Through integrity, hard work and a commitment to safety, San Miguel maintains a dependable power supply at the lowest possible and competitive cost. Visit San Miguel Electric Cooperative for more information.