QUICK FACTS
By the numbers
As San Miguel continues to produce dependable, affordable power generation to South Texans, it is also producing some powerful statistics: 78,200 homes powered, more than 1,600 direct and indirect jobs, $68.7 million in annual payments to the Texas economy and $1.8 million paid every year in local taxes are just a few.
Electric generation really adds up
San Miguel's mission is to maintain a dependable power supply at the lowest possible and competitive cost to our customers through integrity, hard work and safety. This is our purpose. As part of that commitment, we generate a substantial benefit to the surrounding community in terms of jobs, environmental reclamation, local, state and federal taxes and, of course, megawatts of power.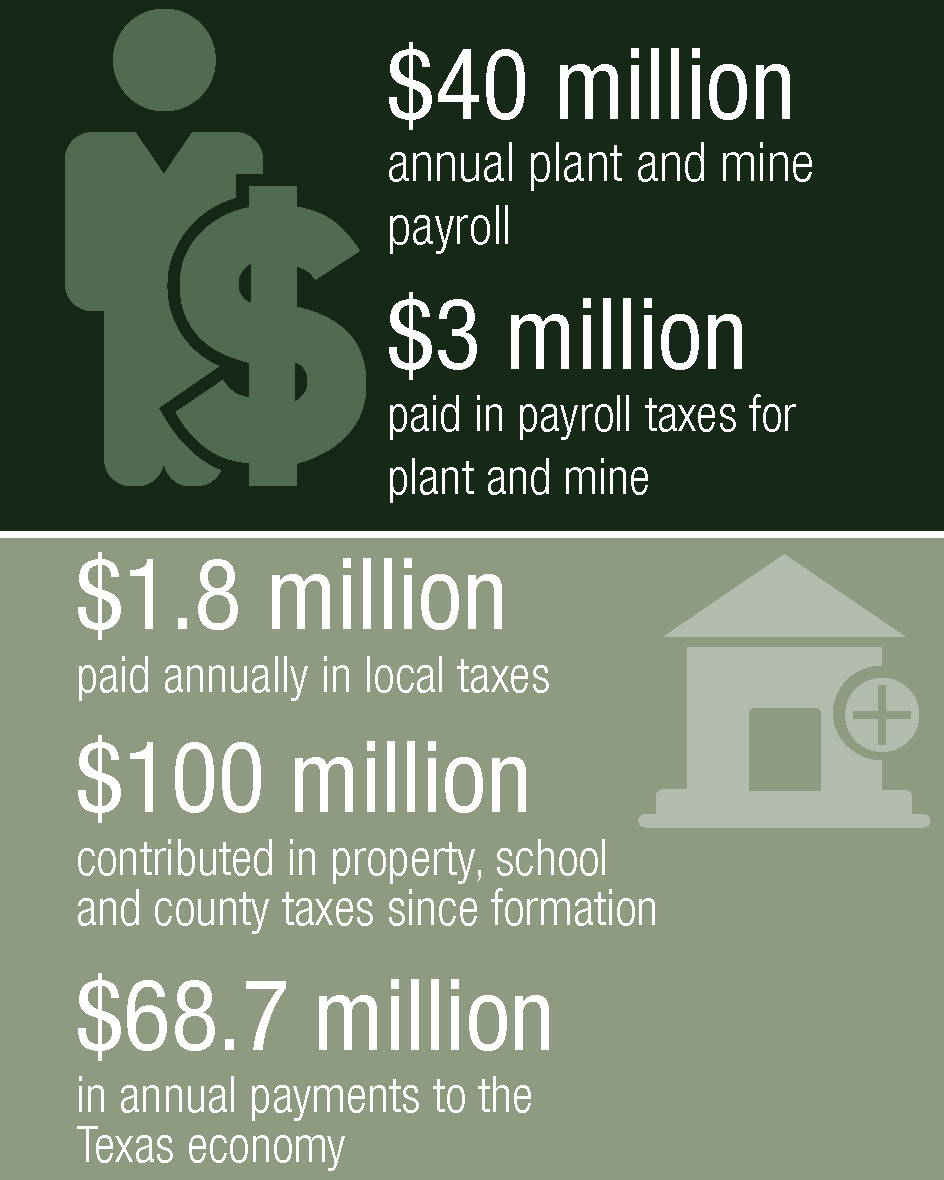 Hard Work. Integrity. Safety.
For 325 days a year, San Miguel operates its electric cooperative to power 78,200 homes during peak demand. Its 8 distribution cooperatives, board of directors and 419 plant and mine employees are fully committed to working together to produce 391 megawatts of electricity to South Texans. Under regulation by 20 agencies, San Miguel has reclaimed 9,500 acres since 2018, spent $2.5 million on topsoil and haulback replacement, $2 million on land shaping and grading, $1.25 million on seeding, monitoring and professional support work and $125 million on environmental controls. These are powerful numbers.