ABOUT US
Our Operations
Our lignite-fueled power plant produces 391 net megawatts of electricity – enough to power more than 78,000 homes during peak demand.
Member-owned, dependable and cost competitive
San Miguel is a member-owned electric cooperative providing safe, reliable power to hundreds of thousands of Texans. We do this through a Wholesale Power Contract with our member customer, South Texas Electric Cooperative. South Texas redistributes that power at wholesale prices to its eight distribution cooperatives. And then on to the consumer…rural South Texans, who receive power at the lowest possible cost.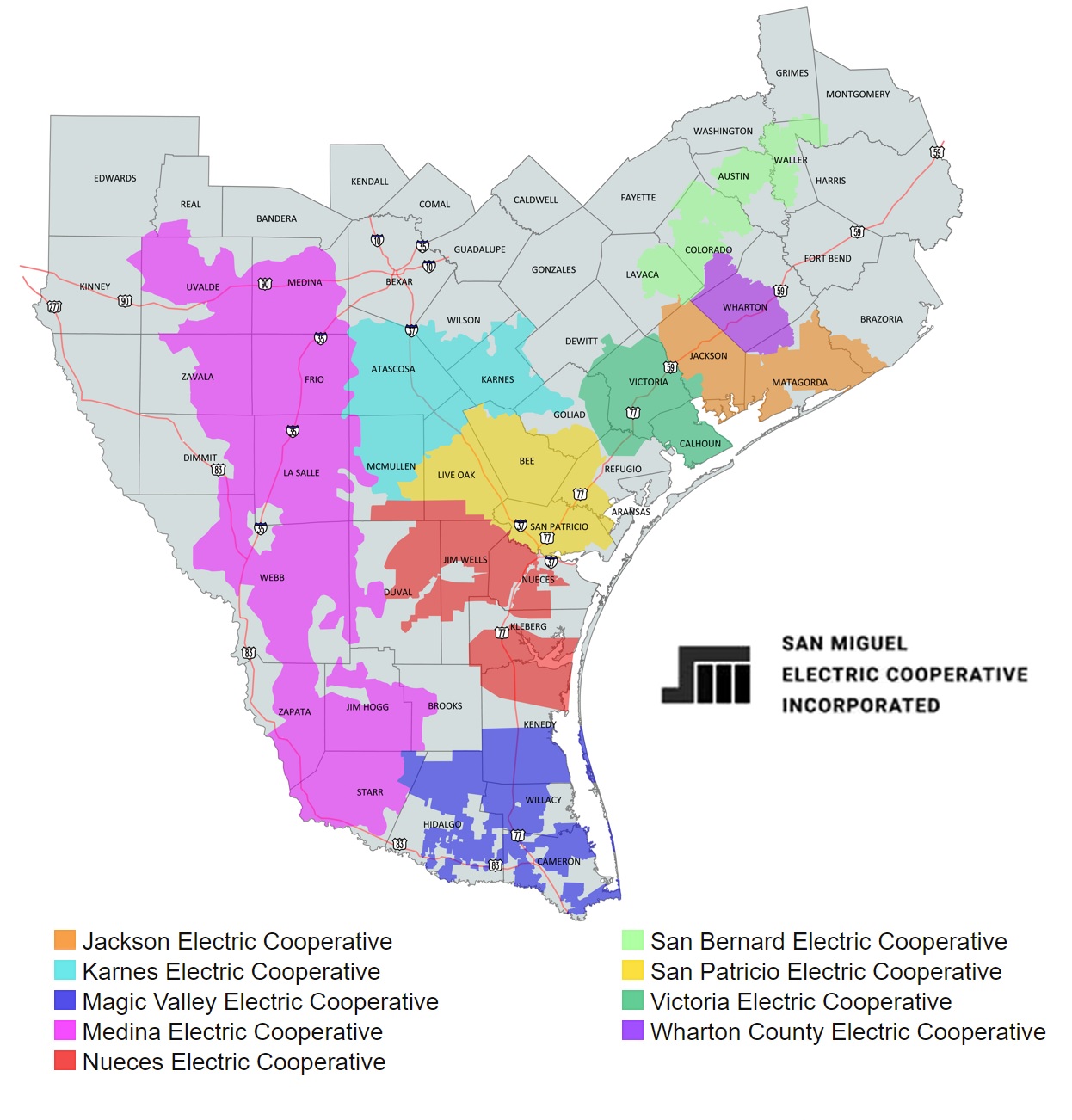 "Thanks to the Cooperative system – which is owned by the people they serve – rural people, ranchers and farmers have access to electricity at a reasonable cost."

Sandra Turner 40 years of service
Diligent stewards
To produce affordable, reliable electricity we mine more than three million tons of lignite annually, working closely with the landowners who have trusted us to be caretakers of their property since the 1970s. As neighbors and friends, we take pride in our mining process. This is done in accordance with leases made with surrounding landowners and regulatory oversight through permits issued by state and federal regulatory agencies. In fact, since 1982, the San Miguel Board of Directors have authorized more than $125 million for plant environmental controls.