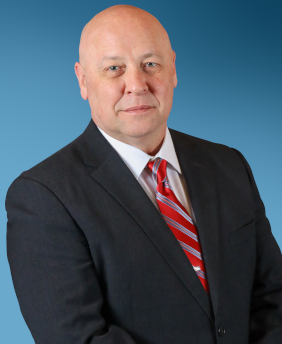 San Miguel Electric Cooperative, Inc. (SMEC) has appointed Craig Courter as its new General Manager/CEO. San Miguel operates a lignite mine that provides fuel for its power plant, which produces 391 megawatts of affordable, reliable electricity for nine member cooperatives across 45 South Texas counties to power more than 200,000 homes and businesses.
The General Manager/CEO of San Miguel oversees all aspects of the plant, including its operations, administration, safety, environmental, engineering, maintenance, fuels and charitable-giving services; and works with San Miguel's Board of Directors, which is comprised of executives across its nine member cooperatives.
We are very pleased to announce Craig's appointment as our General Manager/CEO," said SMEC Board of Directors President Kenneth White. "His unique combination of technical, business and people skills are a valuable asset that San Miguel Electric Cooperative is fortunate to have, as we provide power to rural South Texans at the lowest possible and competitive rate."
Courter has worked in the petroleum, chemical and power industries for 35 years. Before being named San Miguel's new General Manager/CEO, Courter first joined the Cooperative in August 2021 as its plant manager. Prior to that, he served as General Manager of Calpine's Baytown Energy Center and as plant manager of Calpine's Guadalupe Energy Center. He earned a Bachelor of Science degree in Business Management from Western Governors University and an MBA from Western Governors University.
"I am honored to be the next General Manager/CEO of San Miguel Electric Cooperative," said Courter. "It is an opportunity to use my many years of organizational leadership, plant management, maintenance and operations experience to serve this great Cooperative and to be part of the dedicated team that serves rural South Texans."
# # #
About San Miguel Electric Cooperative, Inc.
San Miguel Electric Cooperative, Inc. is a member-owned mining and power generation cooperative that serves the people of Texas' rural communities, working and living in partnership with its members. Through integrity, hard work and a commitment to safety, San Miguel maintains a dependable power supply at the lowest possible and competitive cost. Visit San Miguel Electric Cooperative for more information.