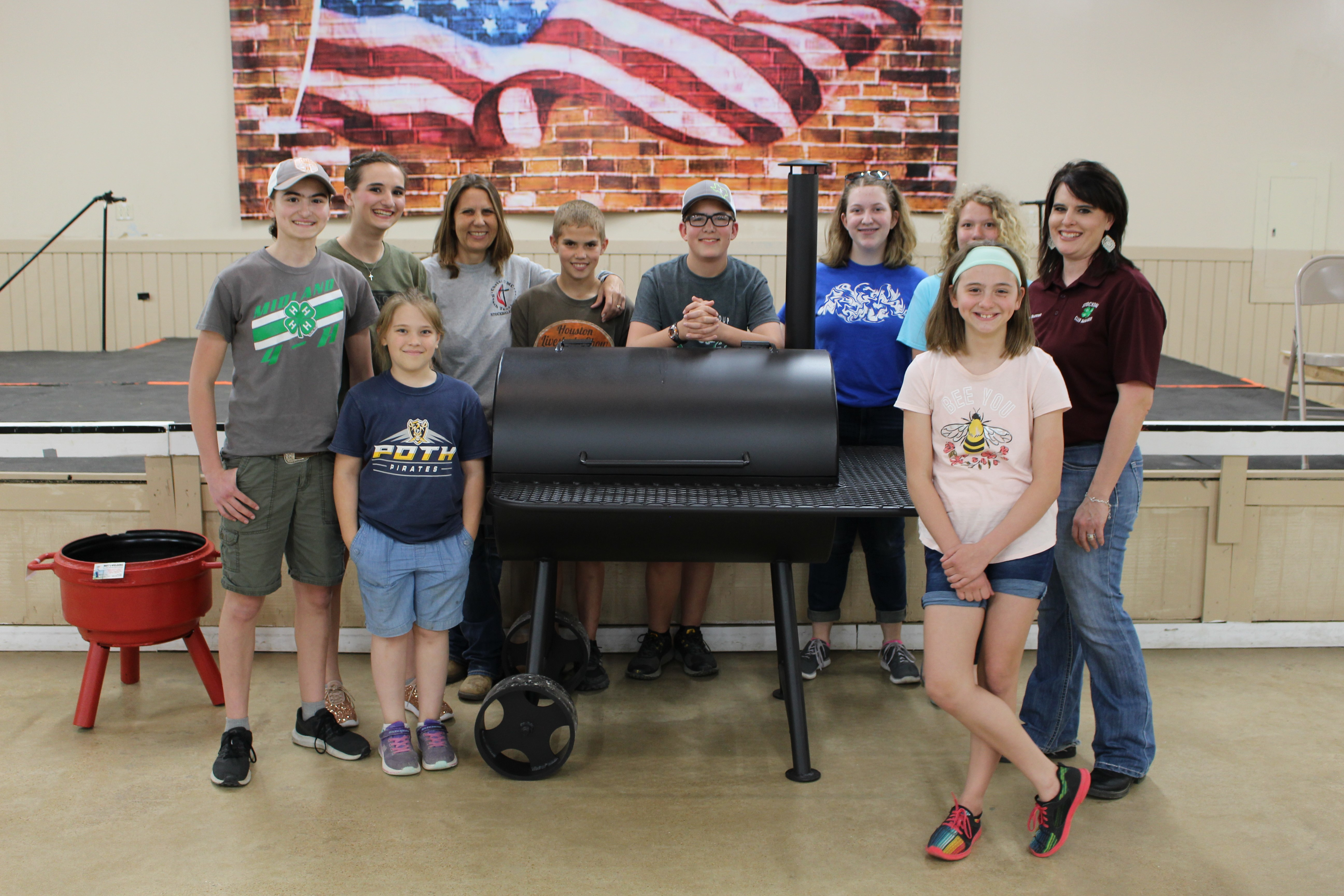 Wilson County 4-H Club youth receive a steel BBQ Pit, thanks to the San Miguel Electric Cooperative workforce, which fabricated the pit to fund the Club's local youth programs.
CHRISTINE, Texas [May 3, 2019] – There's some mighty tasty BBQ out there today, thanks to employees of San Miguel Electric Cooperative (SMEC). To support the Wilson County 4-H Adult Boosters, members of SMEC's workforce fabricated and donated a steel BBQ pit, which was auctioned off on the night of the Boosters' annual gala on April 6 at the Wilson County Showbarn.
"The $800 raised from the auction of the BBQ pit will be used to support our local youth," said Beverly Hummel, president of the Wilson 4-H Adult Boosters. "We will do this through 4-H scholarships, project workshops and sponsoring county competitions and award programs. Funds will also help to support our youth at county, district, national and international competitions and events. We are blessed to have such wonderful businesses and individuals, such as SMEC, who believe in the power and successful outcomes of the 4-H program, which builds youth who are destined to be future leaders of our communities, county and world in whatever industry they choose. It is efforts like these that are vital to the lifeblood of the community," said Hummel.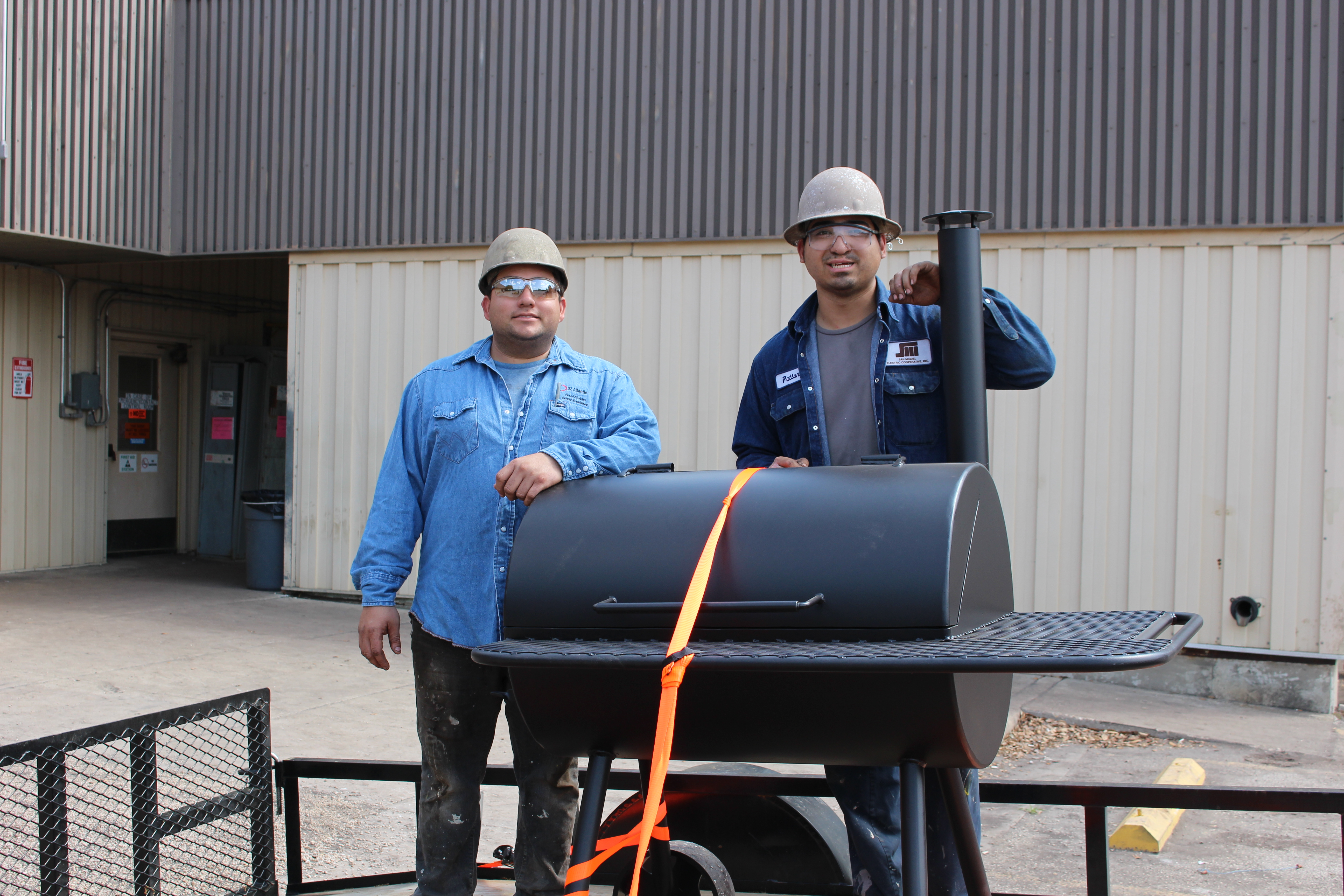 Employees of San Miguel Electric Cooperative fabricated a BBQ pit that was auctioned off in support of Wilson County 4-H Adult Boosters' local youth programs.
# # #
About Us
San Miguel Electric Cooperative, Inc. is a member-owned mining and power generation company that serves the people of Texas' rural communities, working and living in partnership with its members. Through integrity, hard work and a commitment to safety, San Miguel maintains a dependable power supply at the lowest possible and competitive cost. Visit http://www.smeci.net/ for more information.