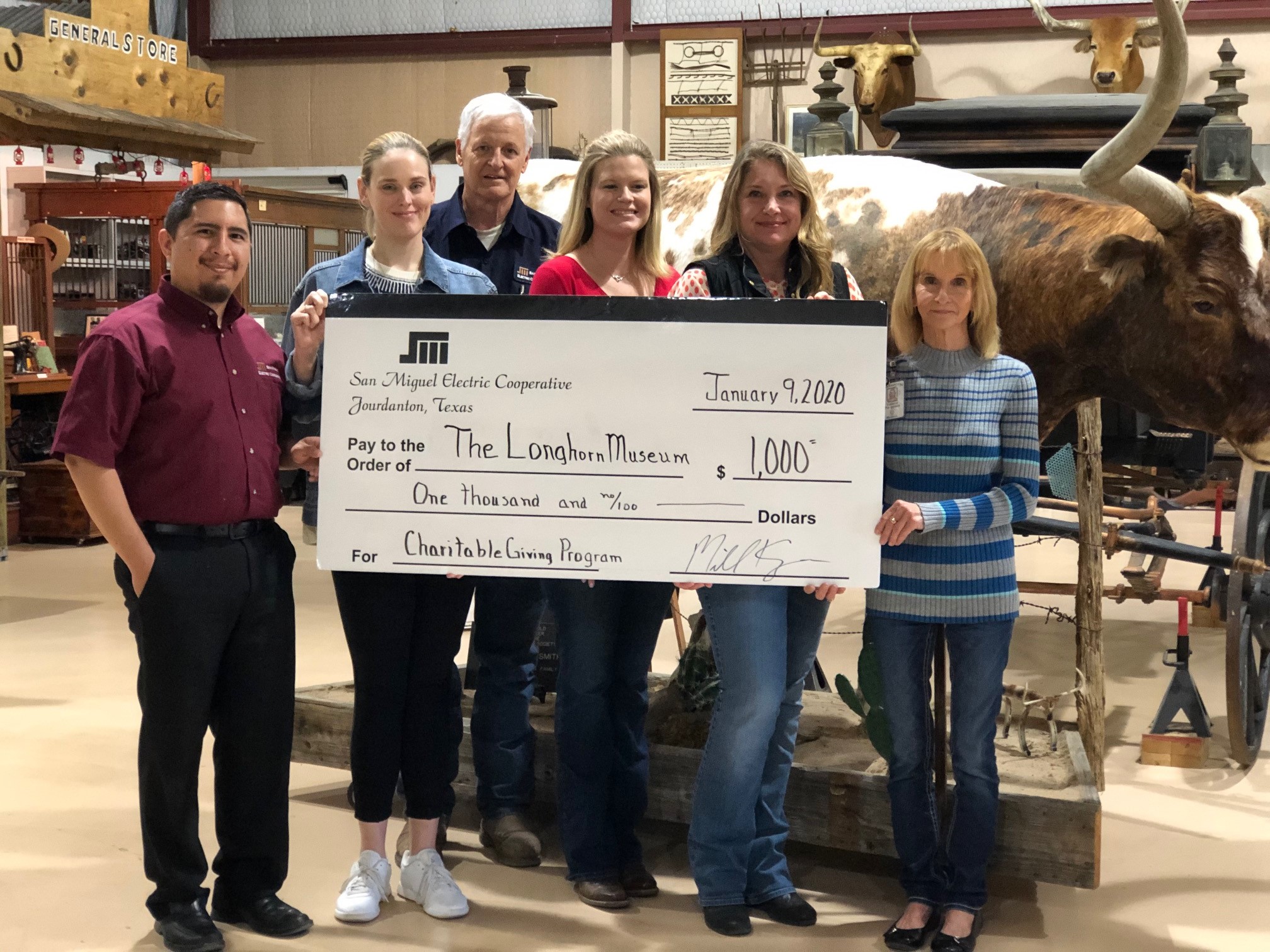 San Miguel Electric Cooperative Announces 2019 Charitable Recipients
CHRISTINE, Texas [March 9, 2020] – Throughout the year, San Miguel Electric Cooperative (SMEC) donates funds and partners with local charitable organizations, helping them to fulfill their mission to the local community.
"Caring for our neighbors – who are often our customers – is important to us," said Mike Kezar, general manager of SMEC, which each year supports various qualifying organizations within the Cooperative's South Texas geographic areas. "We strive to make a difference to those who so generously serve our community," said Kezar.
In 2019, San Miguel gave $1,000 donations to the following organizations:
• Pleasanton Parks Foundation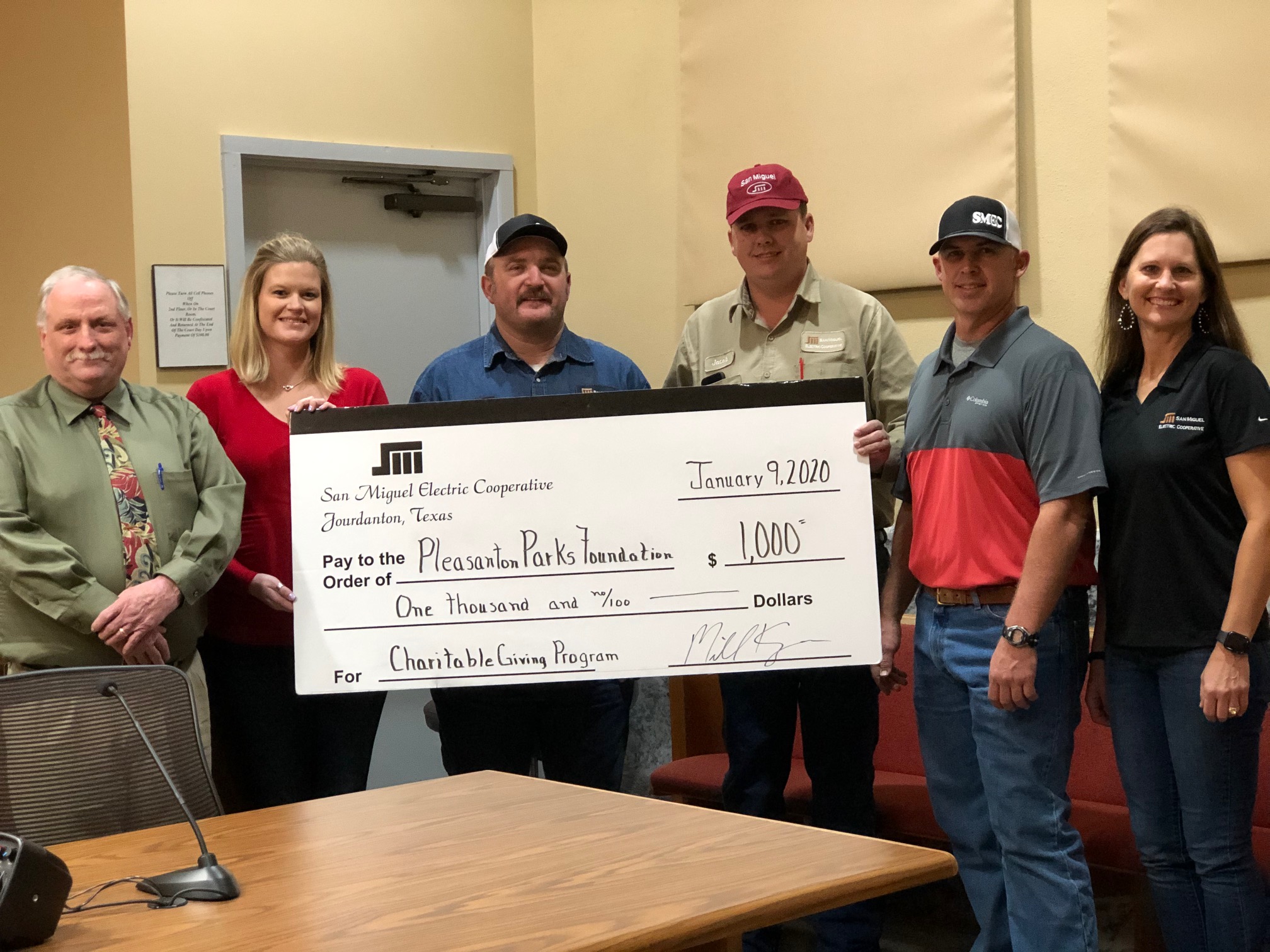 • Longhorn Museum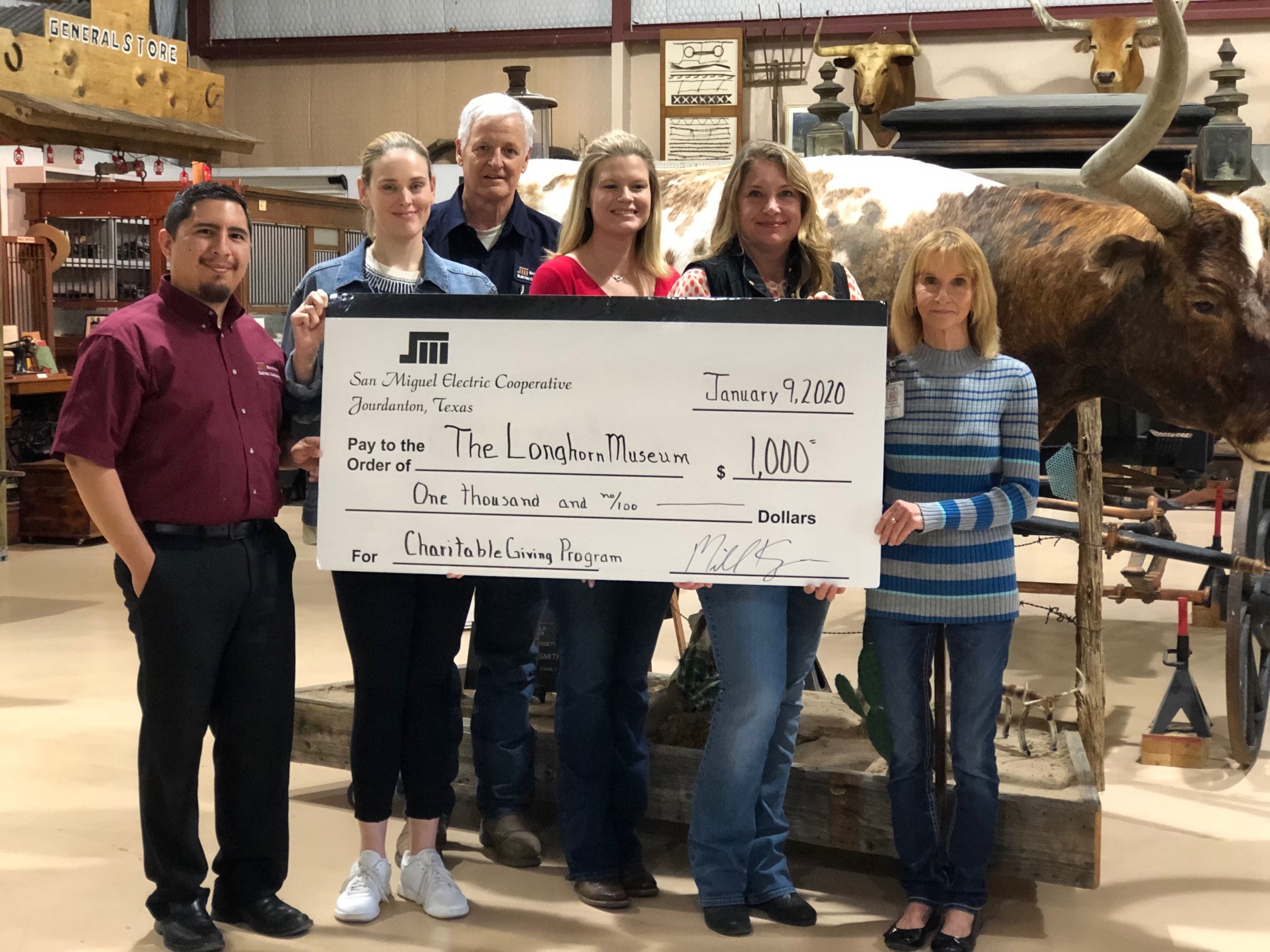 • Jamie's Ranch for Special Kids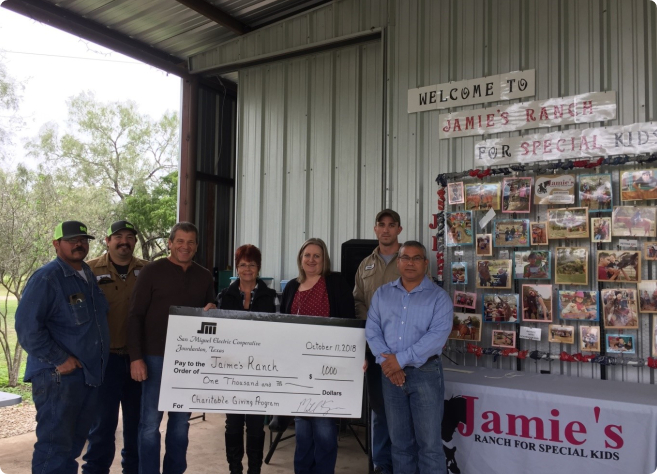 • Quilted Hearts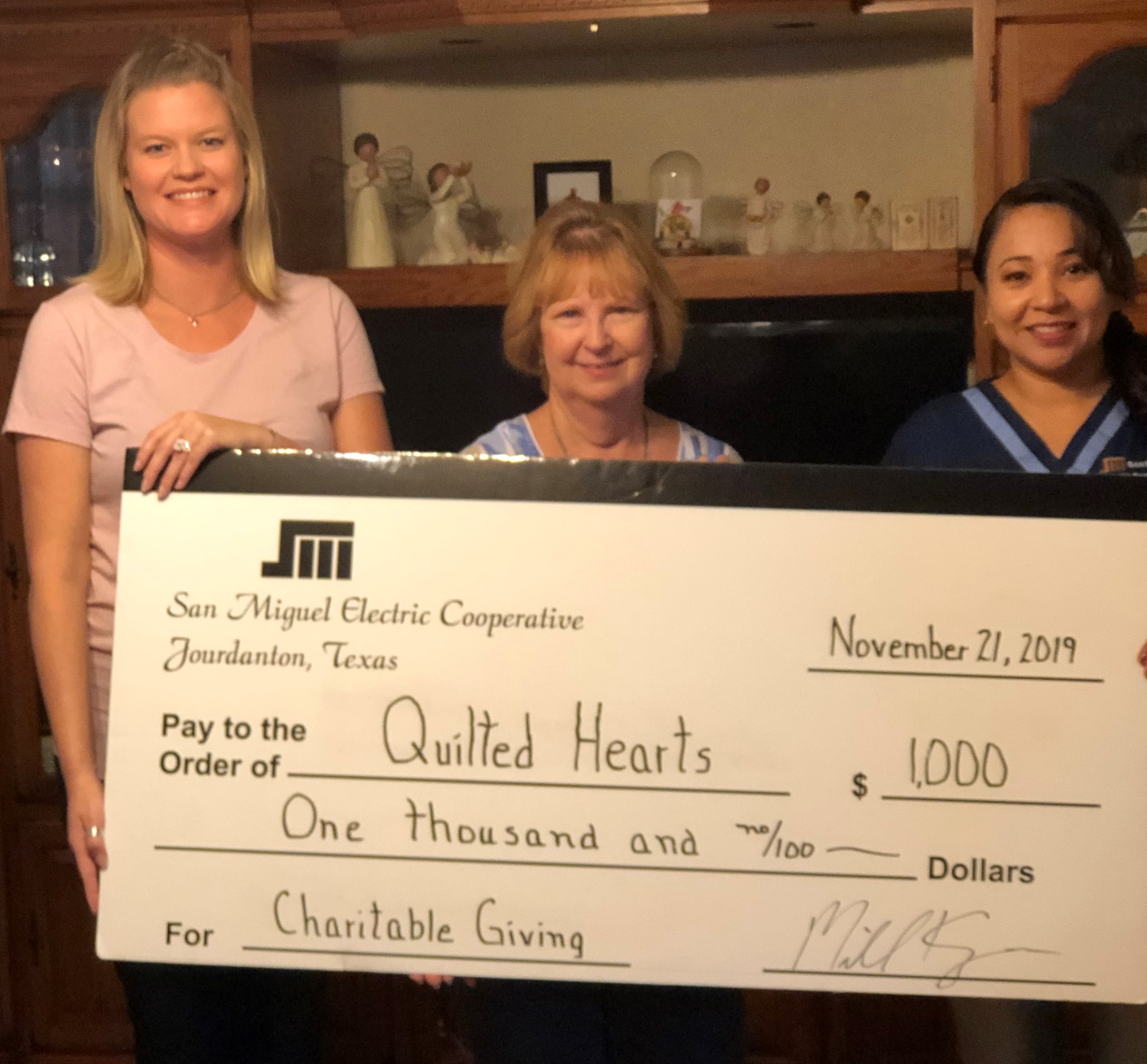 • The Campbellton Volunteer Fire Department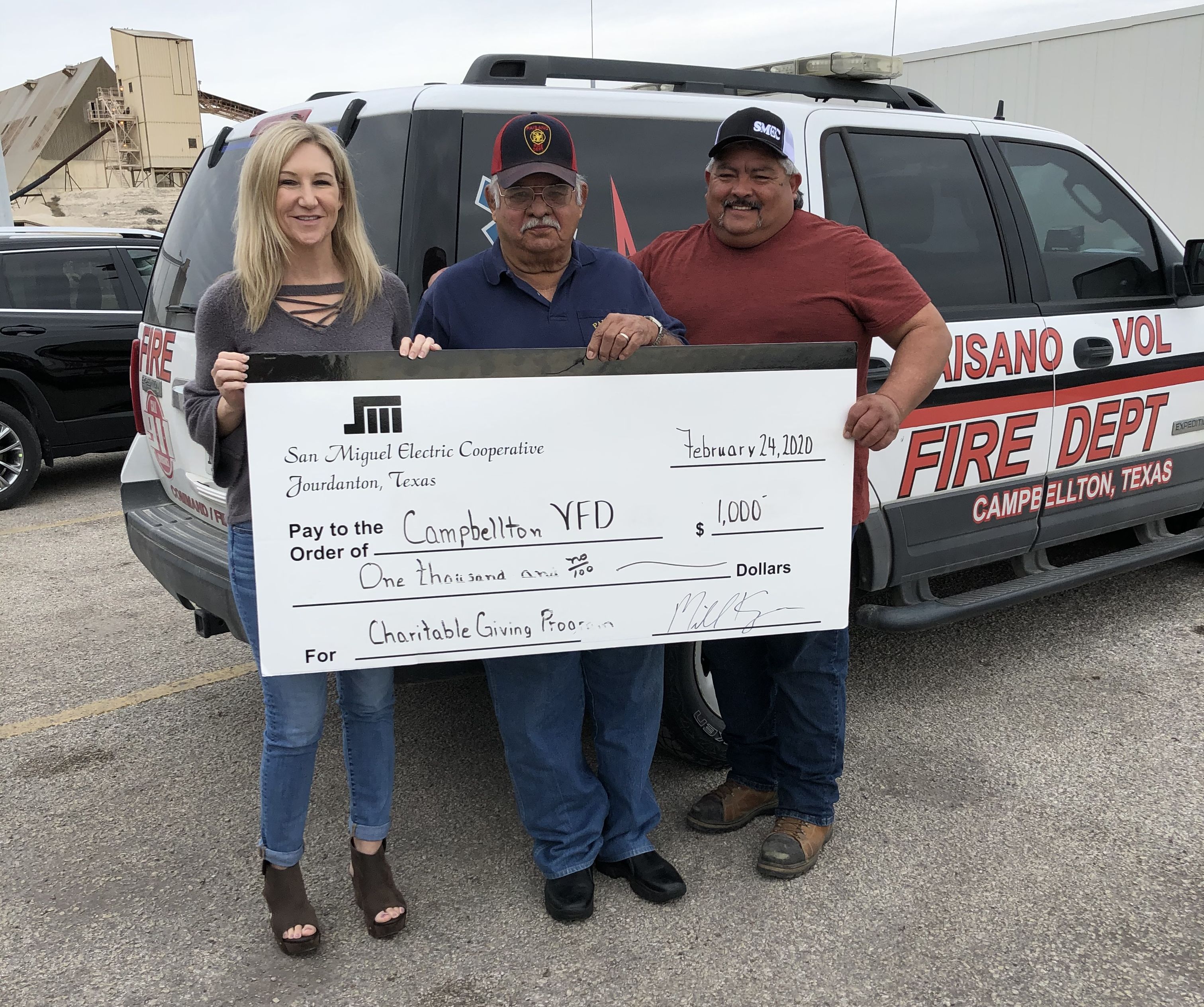 • The Christine Volunteer Fire Department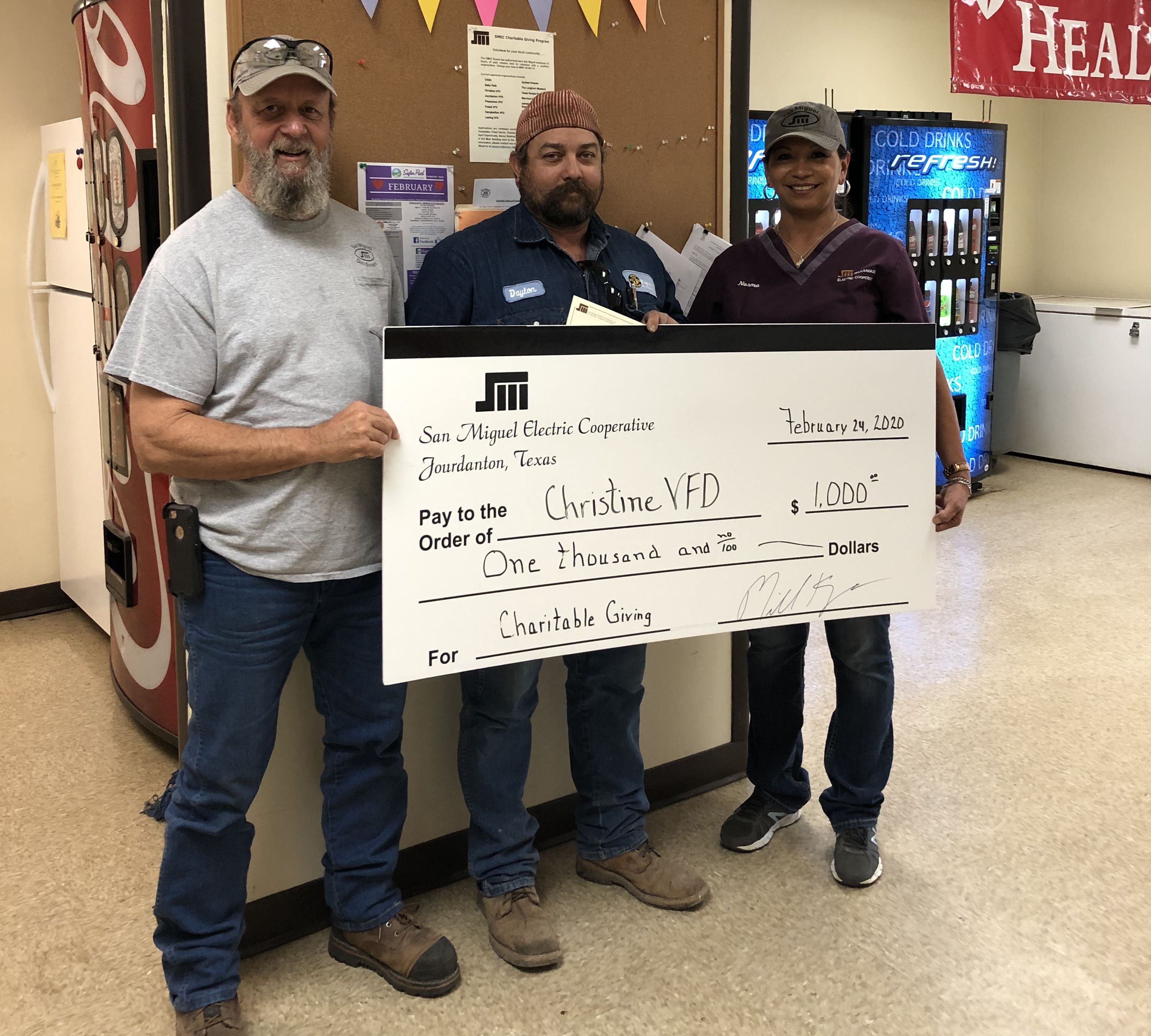 • The Jourdanton Volunteer Fire Department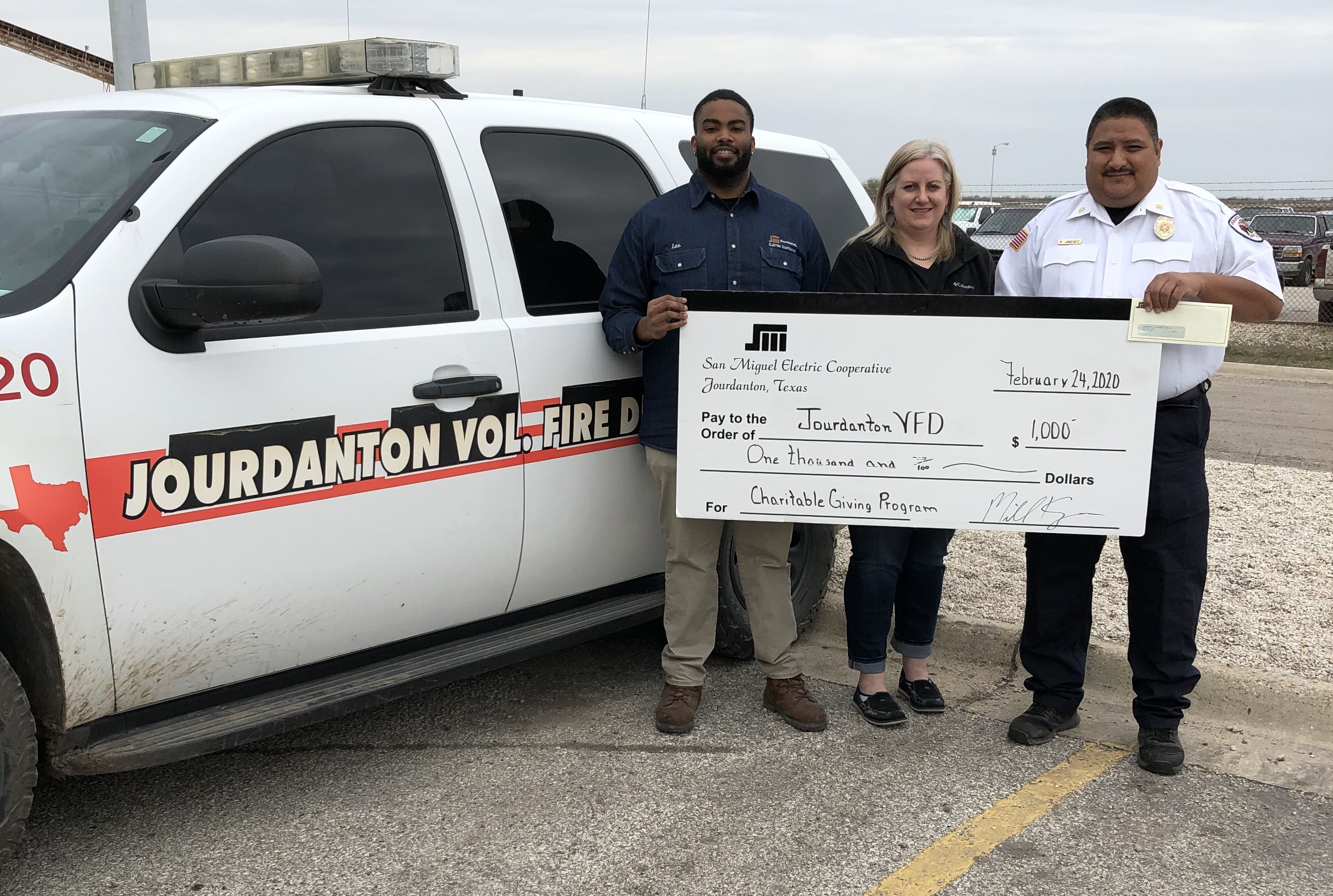 • The Leming Volunteer Fire Department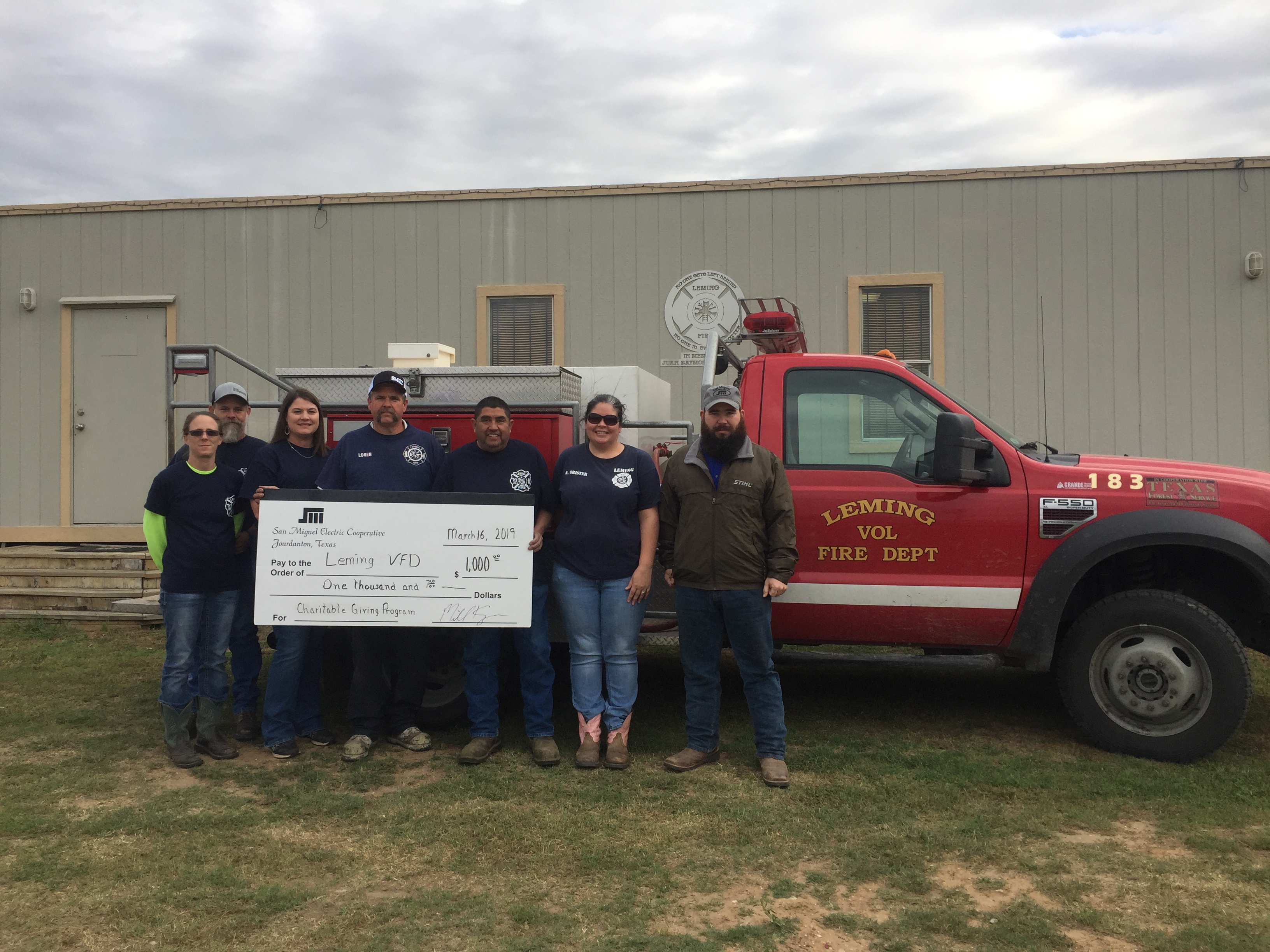 • The Pleasanton Volunteer Fire Department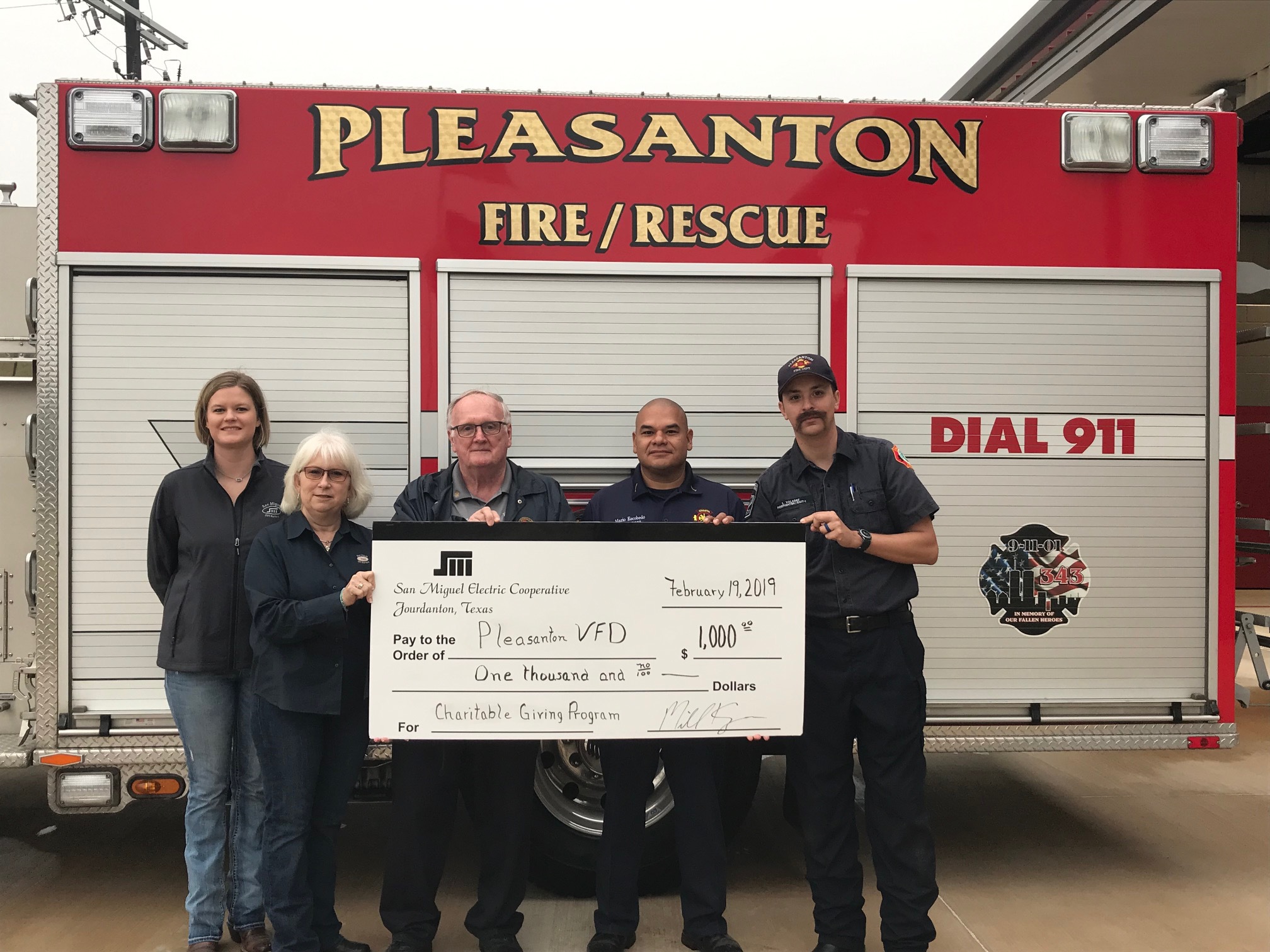 • The Poteet Volunteer Fire Department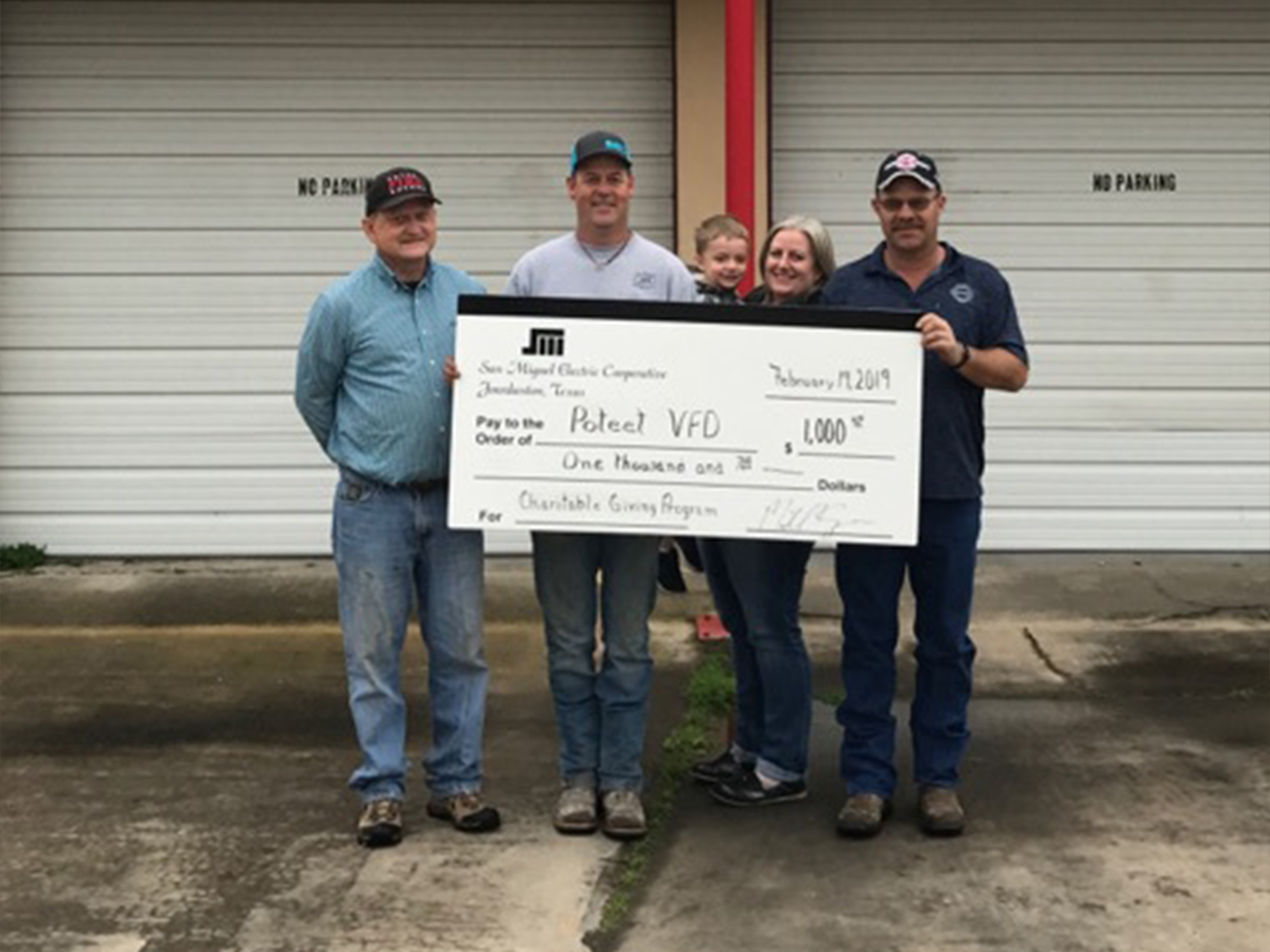 SMEC's donation to the Longhorn Museum Society in Pleasanton, for example, will be used to restore its "beloved train depot, which needs a new threshold in the entrance way." Quilted Hearts says it plans to use its donation "to make quilts, blankets, tote bags and bibs for children in crisis in Atascosa County." The Pleasanton Park Foundation will use its funds "to enhance park amenities and support activities for youth, seniors and all citizens."
In addition to providing these grants, the Cooperative and its employees provided contributions and gifts over the 2019 holidays to the Atascosa County Child Welfare Board and the Safer Path Family Violence Center.
Details on the Cooperative's Charitable Giving Program, including application information, can be found at http://www.smeci.net/charitable-giving/application-info.
# # #
About San Miguel Electric Cooperative
San Miguel Electric Cooperative, Inc. is a member-owned mining and power generation company that serves the people of Texas' rural communities, working and living in partnership with its members. Through integrity, hard work and a commitment to safety, San Miguel maintains a dependable power supply at the lowest possible and competitive cost. Visit San Miguel Electric Cooperative for more information.